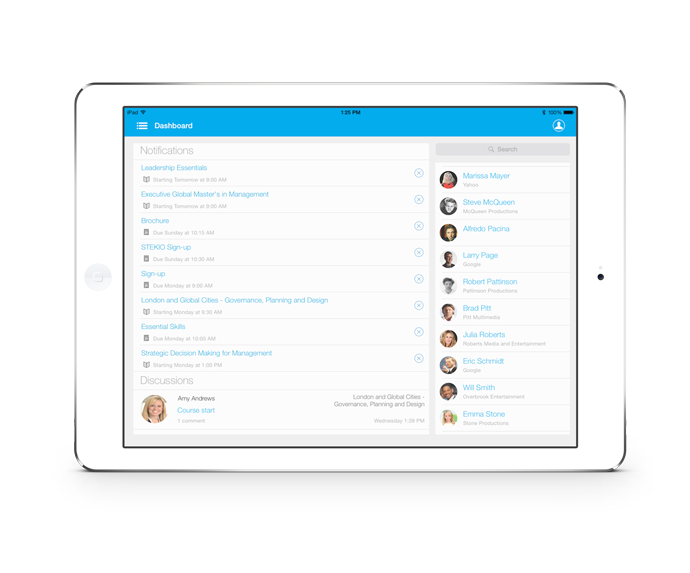 The education revolution is stalling. Just a few short years ago, MOOCs (Massive Open Online Courses) were thought to be the disruptive demolition crews of the old ivory tower method of university education.
It was the start of a new, more optimistic era. With entire generations of students swamped by debt, in return for degrees with questionable value in today's hiring markets, MOOCs were the golden key to a brighter future: log in and get access to the education you need on the Internet for a fraction of the cost of tuition (or even, in some cases, for free – an irresistible lure) and then pursue your future without wasting your time and money in those stale old classrooms.
That was 2011. In 2015, we can see it's not working out. A Tech Crunch article asks the fundamental question: if MOOCs were really the answer, Why Is the University Still Here?
The meteoric rise of MOOCs stalled in 2012 and has been pretty much stuck around the same level ever since, at least when we look at two of the more popular MOOCs, Coursera and Udacity, Tech Crunch adds. But the story gets worse:
Just take one of the most repeated attacks against MOOCs: their incredibly low rates of course completion. Depending on the course, the signups to completion ratio can easily be in the low single percentage points, with an enormous drop in the opening weeks of a course as people either commit or leave.
All of which isn't to say that MOOCs won't ultimately get their stride back – but let's face it, if traditional universities had the same level of course completion, they'd be forced to close their doors all over the country. When over 90 percent of your student body hasn't stuck around until graduation day, in a system where they don't even have to take off their pajamas and can do courses at a time of their own choosing – if even under these minimally stringent standards, they still can't hack it, there's something wrong with the system.
That's particularly true since the same miserable realities of high tuition and low perceived value haven't gotten any better at colleges and universities. Internationally, the situation can be different – but right here in North America, education pioneers who should be blazing a trail seem to be stuck in the mud.
The Solution. Easier-to-Manage, More Cost-Effective Education
MOOCs may still be the education solution of the future, but for right now, we don't need the equivalent of a combustion engine industrial revolution when what both colleges and students seem to want is a faster horse-and-carriage.
Students are still drawn to colleges, universities and corporate training programs because of perceived prestige and value (yes, even if that value has been diminished in recent years). At the same time, education institutions want to deliver relatively tried and tested programs without going through the cost and risk of fundamentally changing their business model.
This is where STEKIO comes in. Colleges and training organizations go paperless and save money as they deliver that same proven curriculum electronically. They reduce the onerous student onboarding administration tasks to nothing, since students onboard themselves in 3 minutes. Communication and collaboration are all built into the branded system that's easy to navigate and just works, without needing additional plugins (and associated basics) to handle the basics of networking and working together on products.
If MOOCs take off in ten years time, fantastic – by then, the same problems that plague universities will still be around, in spades. But until that gets worked out, universities aren't going away – and we're here to help.