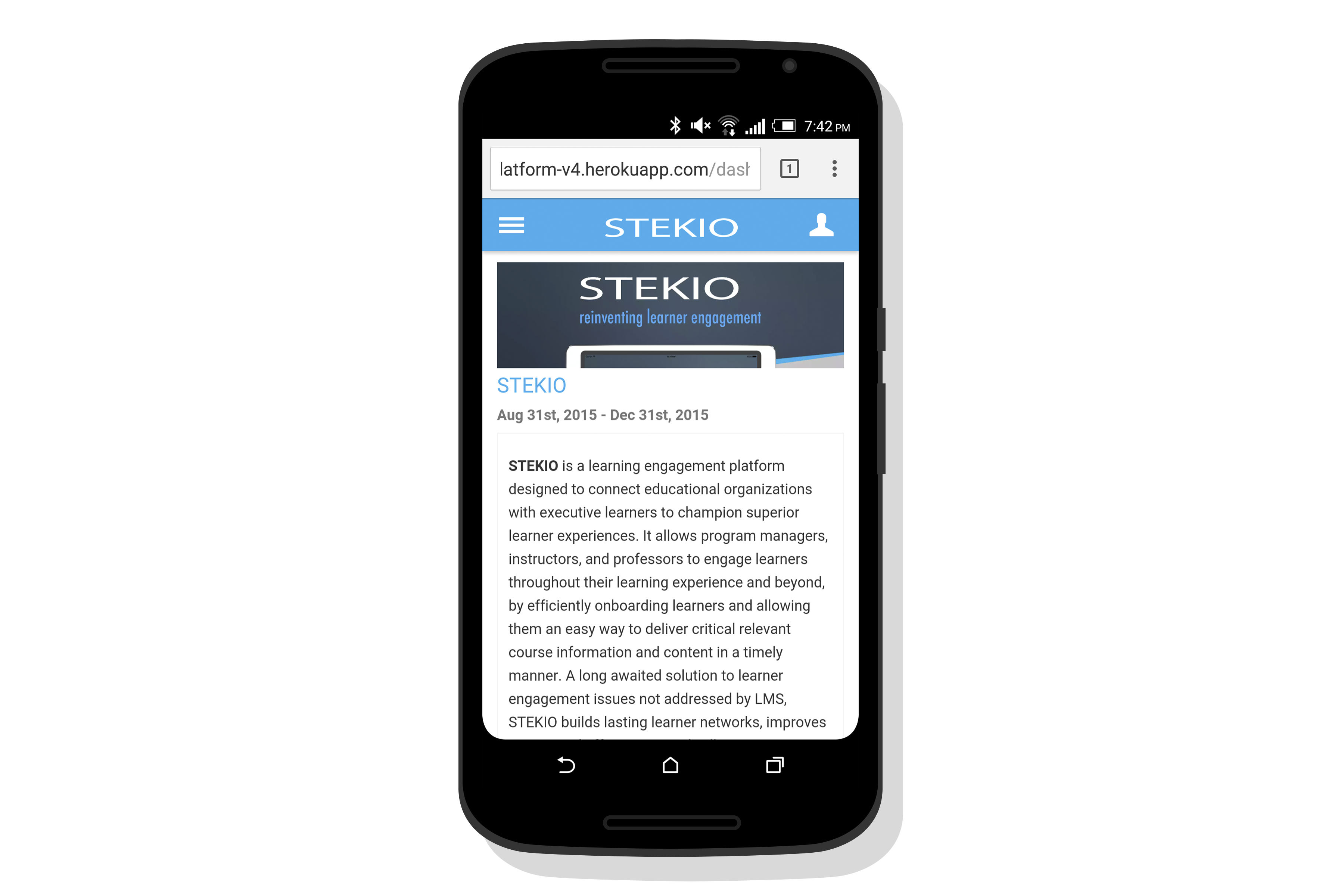 STEKIO is now wherever you are. Our app is now available for the mobile web.
If you are a learner and can get online, you can get to your course materials and contacts, anytime. If you're an administrator at an executive education organization, and the desktop conks out (with the IT team whining loudly around the corner) log in from your personal mobile device, from any web browser (Chrome, Firefox, Safari, etc.) and you can onboard that learner sending you repeated emails via their LinkedIn profile, as usual.
When we first started out, STEKIO was made for the iPad – and there was a very good reason for that. Among executive education and corporate training programs, the iPad is overwhelmingly the device of choice for learners and administrators. The technology is reliable, the user experience is consistent and the people running, teaching and taking these programs are used to having their Apple tablet for all their education needs.
That said, we never said we were going to be exclusive. We like to be inclusive.
Whether an administrator or a learner, you should be able to manage your education from any device through the magic of the internet. Increasingly, today's web is the mobile web – and it's where you are, so that's where STEKIO is.
Our cloud based learning engagement platform and branded iPad app still makes us the top solution for executive education and corporate training programs.
STEKIO provides a seamless, easy-to-use, cost effective solution for the delivery of course materials, collaboration and long-term alumni engagement.
Mobile web access is one more reason to use STEKIO – we're always there when you need us.