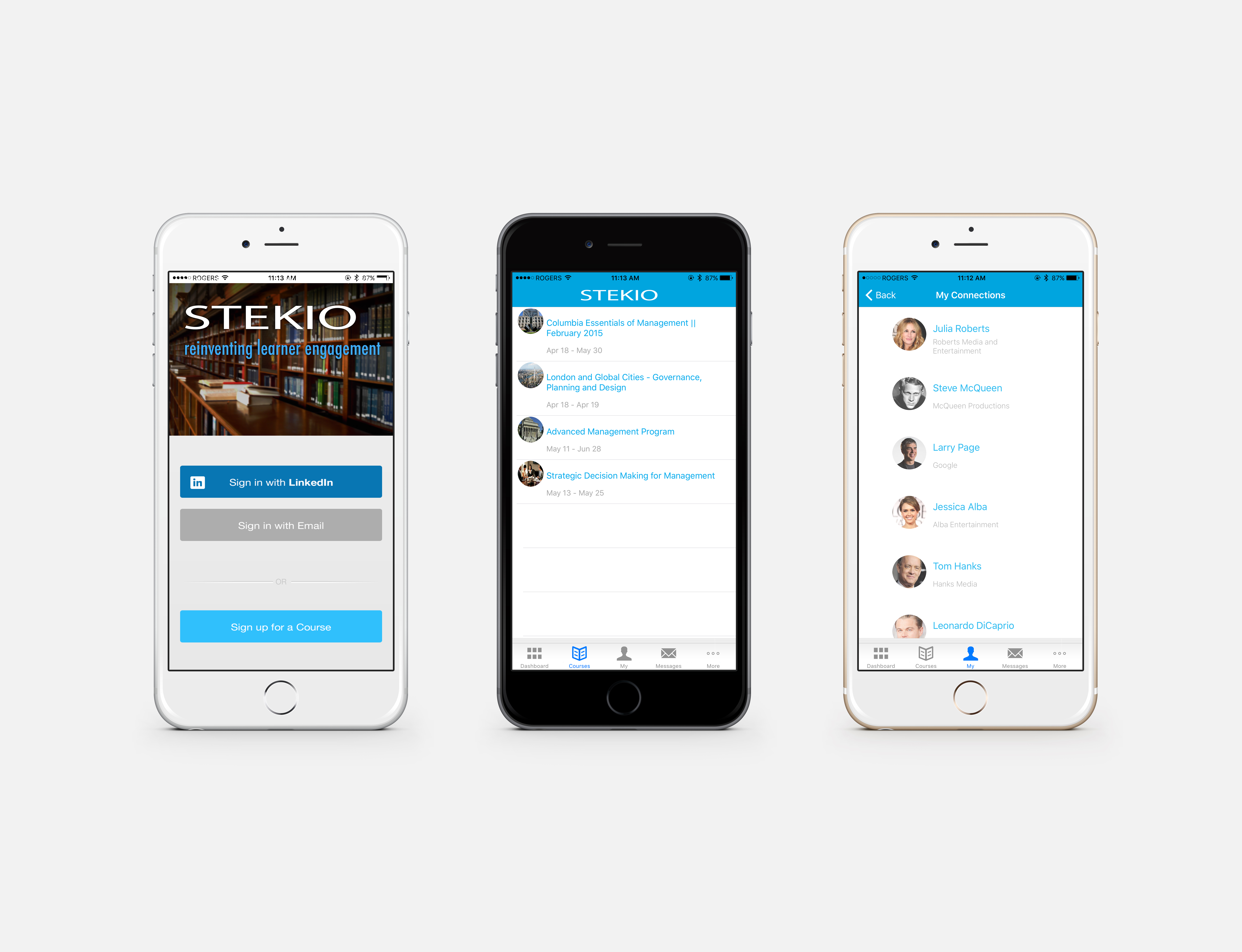 Once again, we're reinventing how you can manage learner engagement using STEKIO. You might have seen our recent announcement that the STEKIO app can now be accessed on the mobile web – and hand-in-hand with that, you can now get the premium version of STEKIO for your iPhone!
While it is still true that most executive education and corporate training programs use the iPad, sometimes you cannot use that iPad. Maybe you dropped it on your commute and cracked the screen; maybe it's just out of juice and you're nowhere near a power outlet. No iPad? No STEKIO – at least, that's how it was before today. Now, if you have an iPhone, arguably the most popular smartphone on the market today, you're still in business.
The premium version of STEKIO gives you all of the functionality you need and expect from our learner management app: broadcast emails and push notifications to give timely alerts to students, access the message centre and engage in discussions, with the same instant ease-of-onboarding via LinkedIn that you've come to love.
It's the STEKIO App that Fits in Your Pocket
Sure, it's on a smaller screen than your tablet, but that hasn't stopped you before from downloading a dozen or more apps on your iPhone. Use it when you need it – and when your tablet is ready, you can go back to that. You've got options, now – access STEKIO how you want it, when you need it.