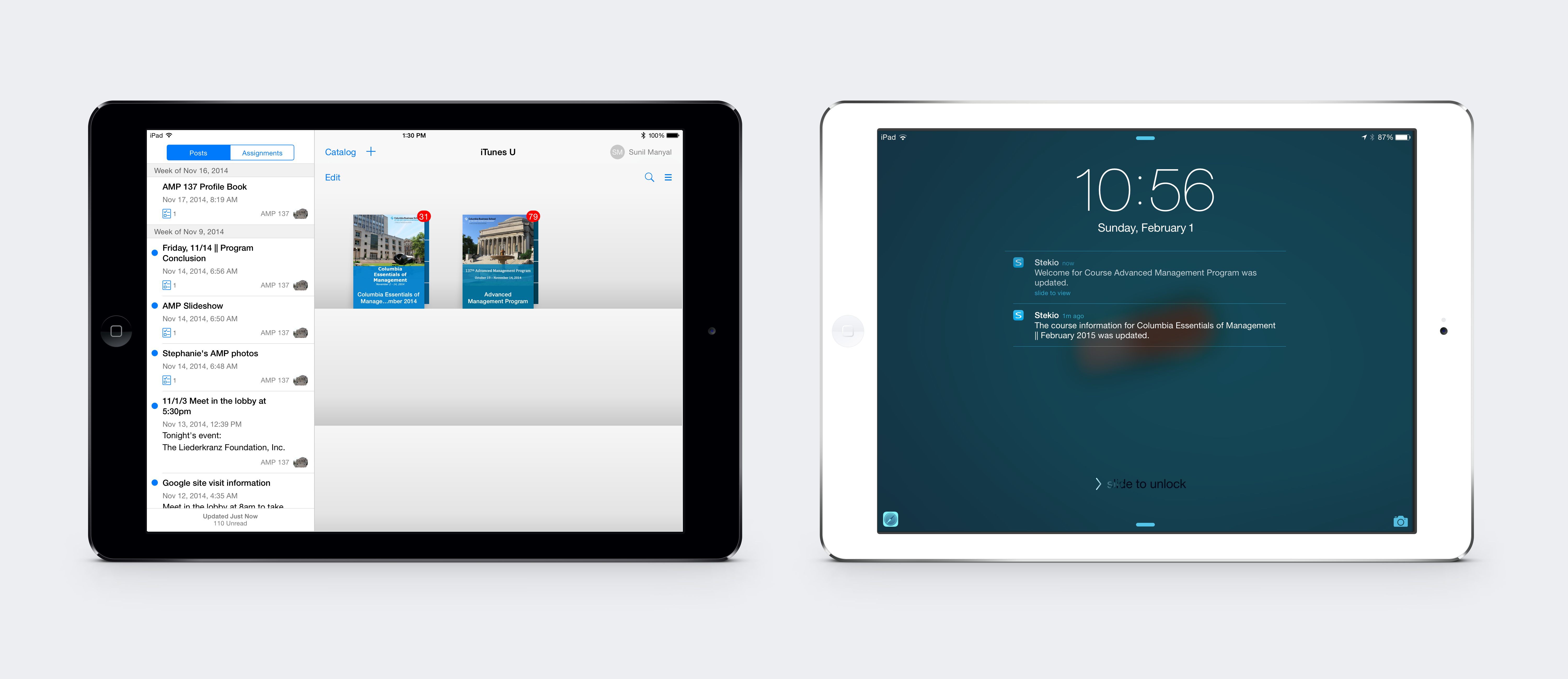 iTunes U. What can learners do in the iTunes U system? Discussions pretty much covers it. The instructor provides Posts introducing the lessons and can input related Materials, including text, images or video, or web links.
 Announcements are used to give learners a heads-up on upcoming assignments and other useful reminders, in an interface that looks akin to the layout of the Messages app on an iPhone. It's functional, but not particularly pleasing to the eye – and sifting through multiple discussions between faculty and classmates can be a chore if you don't know what you're looking for. Notifications as reminders may get lost in the shuffle, as they don't have a very different look from Announcements or Posts in the left-hand navigation.
STEKIO. Posts, Announcements and Notifications in Stekio all have distinct looks that help instructors and learners to intuitively organize their work visually. Notifications in particular show up on your device's default main screen, so you don't necessarily need to be logged in to Stekio to realize that your Assignment is due that day. Seeing the profile pictures of your contacts helps you get to the right Discussion faster – and once you're there, you'll see an intuitive streaming flow of messages similar to what you're used to in LinkedIn or Facebook. Stekio hasn't so much reinvented the wheel here as just made use of a best-practice in design.