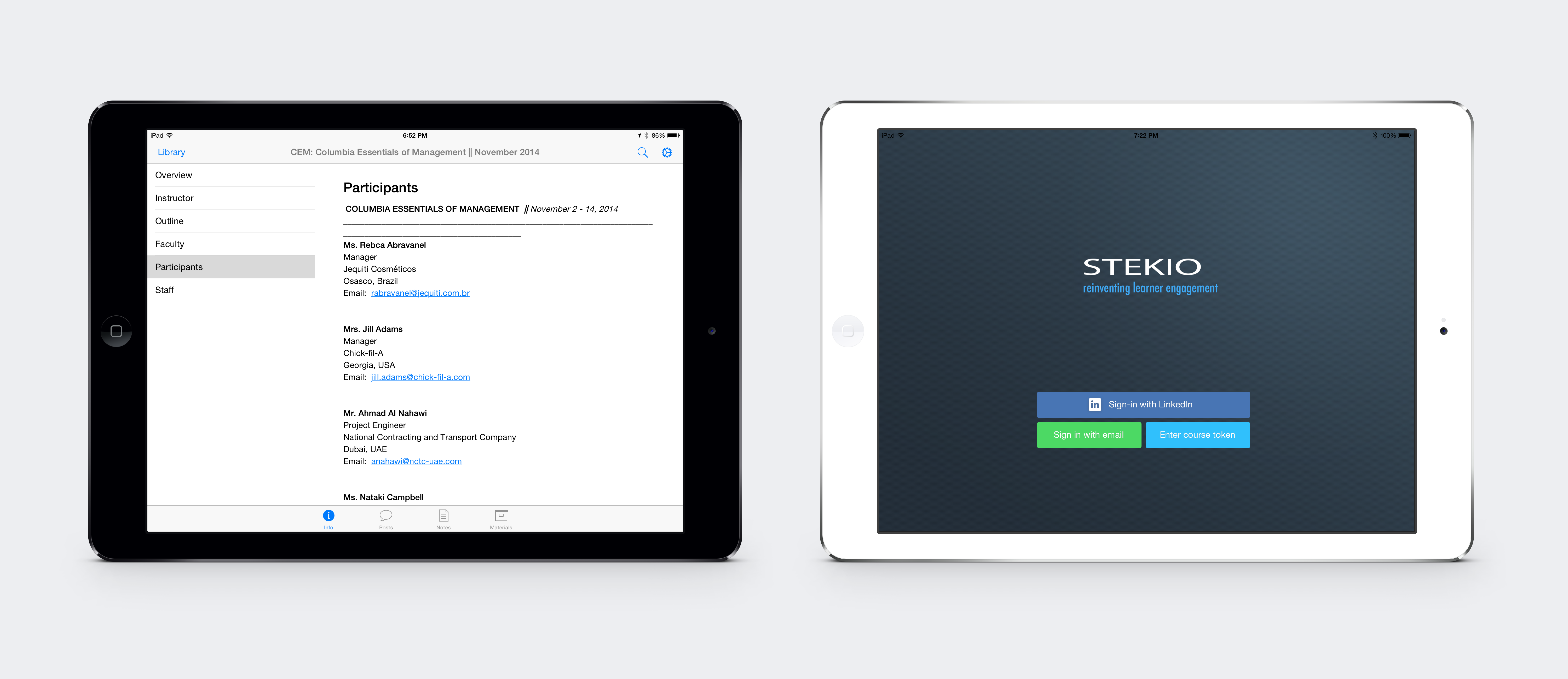 Why is one learning engagement platform better than another? We can talk all day long about our ease of onboarding, the user experience, analytics and other metrics – but as the director or administrator of a university program or corporate training course, you need to know how these compare with other solutions. iTunes U is a popular program many education institutions are already using, or at least considering. If we might hold your attention for a minute, here's a rigorous rundown of how STEKIO stacks up to iTunes U – and why the success of your program is more likely with our solution.
Easier onboarding is one of the biggest benefits STEKIO offers administrators who are already overtasked and struggling to keep up.
iTunes U. Learner profiles are input one at a time, with administrators typing in the contact information, including name, position, organization, city of residence, email, and potentially other fields. It's a time-consuming, inefficient process. Errors are bound to crop up in this mind-numbing data entry. They haven't got a way to conveniently import data from a single database.
STEKIO. This is where STEKIO shines, taking advantage of the nearly ubiquitous popularity of LinkedIn. For corporate training and business education program learners, LinkedIn is the social network hub – and they've been keeping their profiles updated for years.
When universities or training institutes integrate STEKIO, learners can instantly import the important LinkedIn profile data directly into the course management system. Giving them the responsibility to set up their own profile lets learning administrators focus on other tasks.