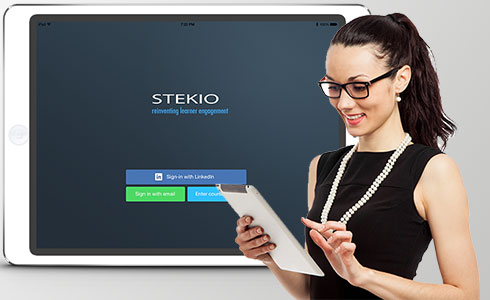 Experience the seamless onboarding process of the STEKIO solution in just 3 minutes.
Please view this webpage on your iPad

Download the STEKIO iPad app from the iTunes Store: 

https://itunes.apple.com/ca/app/stekio/id915927404

Enter course token # 34998478

Sign up with your Linkedin or email and confirm your profile information

You will be onboarded to the STEKIO course that provides information about the STEKIO platform and iPad app

Please note that celebrity profiles are for presentation purposes only: unfortunately, Jennifer Aniston, Halle Berry and other celebrities will not respond to you.  There are however other familiar Learners who will!
Evaluate how STEKIO can help you evangelize course delivery, foster collaboration and create long term loyal networks.